About the Book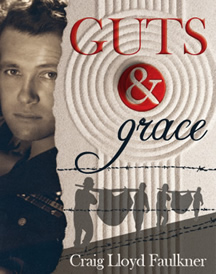 A story of survival, forgiveness
and spiritual awakening
From the Bataan Death March and the Hell Ships, through fear and hatred, to forgiveness and the dawn of illumined spiritual understanding – and based on actual events and people – a son tells the story of his father's struggle to survive as a Japanese war prisoner and then redeem his broken life.
Guts and Grace us now available in print and ebook formats. Buy a copy now!
Craig Faulkner's book unveils many levels of challenges and insights regarding the human predicament called "War." He grew up with a father who survived the Bataan March and was a prisoner of war during WWII. For me, a Hiroshima survivor, his work is a precious gift and an eye opener, letting me see the agony of the tortured on the other side and understand the multigenerational pain of war. His father's path to self-knowledge and ability to find common ground leading to reconciliation truly resonates with that of my own.
-- Hideko Tamura Snider, LCSW,
survivor of 1945 Hiroshima bombing

For information on the book call (541) 899-5600 or email info@gutsandgracebook.com
About the Author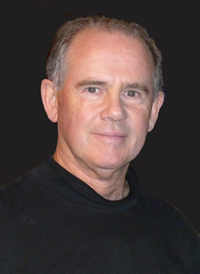 Craig Lloyd Faulkner was born in 1948. He and his wife have three adult children, a dog and two cats, and live in a rural area in southern Oregon. They are active gardeners and grow much of their own food. Along with writing, he produces and hosts a vintage music radio program, has designed and built many custom homes, taught the Lindy Hop for 20 years, is an amateur radio operator [AB7CJ], enjoys woodworking and masonry projects around his home, and will take an occasional residential design project.
Find out more about Craig at his website: CraigLloydFaulkner.com